Conferentie Changing the Nature of Art and Science. Intersections with Maria Sibylla Merian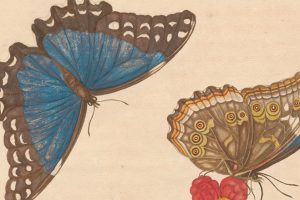 Op 7, 8 en 9 juni 2017 organiseren de Maria Sibylla Merian Society, de Artisbibliotheek van de Universiteit van Amsterdam en ARTIS Academy een internationale conferentie over Maria Sibylla Merian in het Koninklijke Instituut voor de Tropen (KIT), Artis en de Artisbibliotheek UvA in Amsterdam. Aanmelden kan via dit formulier. Het bericht gaat in het Engels verder.
Maria Sibylla Merian (1647-1717) is one of the more intriguing figures of scientific, artistic and commercial culture of the early modern period. Born in Frankfurt, and later based in Nuremberg, Wieuwerd and Amsterdam, her scientific interest in entomology led her eventually to Surinam, where, as in Europe, she studied the metamorphoses of insects in their natural habitat. She translated her minute observations into powerful artistic representations that still attract the attention of many scholars, such as biologists, art historians and science historians. Modern artists and novelists also find inspiration in her work and life.
The aim of the conference is to bring together new research and projects relating to Maria Sibylla Merian. With her life and work as a focal point this conference will also explore topics that relate to Merian from a broader perspective, such as the religious context of her work, early modern book production, Merian's social network, Surinam as a colony, and entomological research.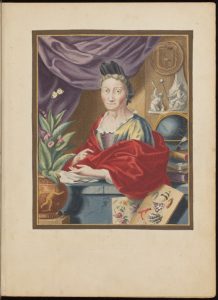 Confirmed Keynote Speakers:
George McGavin
Redmond O'Hanlon
Kay Etheridge
Katharina Schmidt-Loske
Programme and Abstracts:
To be announced.
Organizing Committee:
The Maria Sibylla Merian Society is an international group open to anyone interested in Merian studies in the broadest sense, including but not exclusive to artists, historians, and scientists. The Society was founded in May of 2014 following a stimulating interdisciplinary symposium on Merian at the Artis Library in Amsterdam, when an initial board was formed and plans for the future were initiated.
The Society disseminates information and scholarly resources regarding Maria Sibylla Merian and encourages investigations related to her life and work. The Society recognizes that Merian lived and worked in a time when the art, science and commerce were inextricably linked, and will strive to support similar interactions in sponsored endeavors.
Register:
https://www.aanmelder.nl/merianconference 
Websites:
http://bijzonderecollecties.uva.nl/en
www.themariasibyllameriansociety.humanities.uva.nl
https://en.wikipedia.org/wiki/Artis_Library
http://www.artis.nl/nl/language/visitors-information/