The Fagel Collection Visiting Research Fellowship 2021-22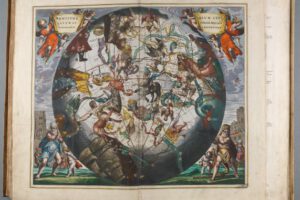 Trinity College Library holds the finest surviving Dutch private library of the eighteenth century, known as the Fagel Collection. The Library, with the support of Dutch Culture/the Foreign Ministry of the Kingdom of the Netherlands, and in partnership with the Koninklijke Bibliotheek, the National Library of the Netherlands, has launched a new 'Unlocking the Fagel Collection' project to increase the discoverability of the collection, and to enhance its research potential.
The project includes an opportunity for a visiting research fellow to work on the Fagel Collection for a three month period in the academic year 2021-22 in association with the Trinity Long Room Hub. Applicants must be distinguished scholars (not resident or employed on the island of Ireland) of the highest standing in their respective fields, appropriate to their career stage. They must have fluent spoken and written English. The Fagel Collection fellowship is open equally to established and mid-career researchers and postdoctoral researchers.
Please click here for the terms and conditions and how to apply. The deadline for applications is 5pm GMT+1 on 30 June 2020.
For more information visit Trinity College Dublin's website.