CERL Security Network Summer School, Den Haag, 6-8 september 2017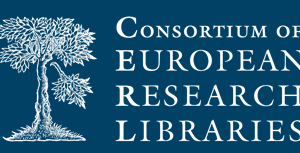 Het CERL Security Network nodigt u van harte uit voor een summerschool met als thema beveiliging van bijzondere collecties en archieven. Samen zullen we in gaan op onderwerpen als het beveiliging in de leeszaal, monitoren van personeel, observeren van het gedrag van de lezers, wat te doen als er TOCH een stuk gestolen is, en internationale samenwerking.
Deze summerschool keert jaarlijks terug, telkens in een ander deel van Europa. Deze eerste summerschool wordt georganiseerd in de Koninklijke Bibliotheek in Den Haag, en richt zich vooral op collega's uit Nederland en Vlaanderen (hoewel CERL collega's uit andere landen ook van harte welkom zijn). In 2018 zal de summerschool in Rome worden gehouden.
Het doel van de summerschool is het creëren van een netwerk van curatoren en mensen belast met de beveiliging van bijzondere collecties en archieven waarin wordt samengewerkt, waar we van elkaar leren, en elkaar op de hoogte houden van mogelijke bedreigingen van onze collecties. De sessies worden geleid door Theo Vermeulen (voormalig Coördinator Security en Collections KB Den Haag, nu gepensioneerd), Kristian Jensen van de British Library en Jacqueline Lambert van de KB Brussel, aangevuld met andere sprekers. Voertaal is Engels.
Het programma, alsmede informatie over registratie en hotels in Den Haag kunt u vinden ophttps://www.cerl.org/collaboration/security/2017thehaguesummerschool. U kunt ook contact op nemen met marian.lefferts@cerl.org.
Programme
==========
Wednesday 6 September
——————————-
13:00 Welcome and all participants introduce themselves – Marian Lefferts
13:30 Results of the survey that participants of the Summer school sent in – Theo Vermeulen [Survey will be distributed to particpants]
14:30 Major thefts – by staff and readers – Kristian Jensen, British Library
15:30 After the Theft – Kristian Jensen and Theo Vermeulen
16:30 Group discussion: Own experiences with thefts?
17:00 End
19:00 Dinner
Thursday 7 September
—————————-
9:30 Visit to the Special Collections Reading Room of the KB
10:00 Recording your collections and how to mark individual items
11:00 Practical issues – Representative of the KB The Hague
. Staff responsibilities
. Warehouse management
12:00 Lunch
13:00 Practical issues continued – Theo Vermeulen
. Reading room: supervision, access, procedures
. Behaviour of readers
. Tracking what readers borrow?
15:00 Tea
15:30 Visit to the KB Exhibition space
16:00 Security around exhibitions, in-house and when you send items out on loan
17:00 End
Friday 8 September
————————
9:30 Raising awareness about Digital Security – KB ICT department
11:00 General issues: physical safety, safety in and around the building, CCTV, safety plan and crisis management – Wim Tromp, KB The Hague
12:30 Lunch
13:30 Collection Security Survey: how it was used in KB Brussels – Jacqueline Lambert, KB Brussels
14:30 Revisiting the participants' survey results, discuss with participants what they will now do or change in their own institutions – Theo Vermeulen
15:30 End
Registration
===========
We can accommodate up to 30 participants. The registration fee covers coffee/tea, lunch on Thursday and Friday. The dinner on Wednesday is optional and will be at your own cost. Participants should make their own travel and hotel arrangements. Please register with the CERL Executive Manager, at marian.lefferts@cerl.org, no later than 1 August 2017.
Registration fee
CERL members € 50
Non-members € 70
Dinner optional, aiming for € 40-50. Details will follow.